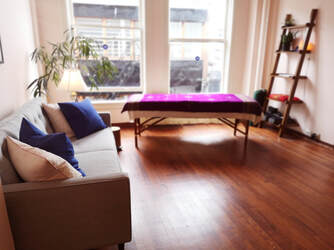 Feel free to contact me at
778-829-8959,
lu@lulam.c
a
, to find out more about my Counselling Services. ​


You will know the answer for yourself from inside. Keep listening.
Dipa Ma
As a Mindfulness Counsellor, my intention is to meet you gently, where ever you're at. From there, I approach the issues and topics you'd like to work on with respect and compassion. Together, we figure out wise and kind pathways through the challenges or questions you may be asking.
Mindfulness can encourage us to reclaim our lives, prevent further fragmentation of who we are, and has potential to liberate our hearts. My mindfulness approach is trauma informed and grounded in social justice/anti-oppression understanding.
I work with youth (13 +) and adults who want to:
cultivate mindfulness for resiliency, healing and wellness.
discover their life's purpose
have happier and healthier relationships
increase joy and meaning in life
thrive
take care of difficult emotions like

heartbreak
sorrow/depression
fear/anxiety
grief
unbearable loneliness
burn out

move through life challenges such as

gender transitions
everyday multiple oppression
questions of identity, including ancestry, gender, sexuality, class, faith/spirituality
immigration and re-location
chronic illness
relationship losses
My Approach to Therapy:
When we are suffering, I believe we are often driven by distorted perceptions of who we are. The roots of these distortions may be located in our family of origin, impacts of colonization and inter-generational trauma, and the cumulative effects of everyday hostilities such as racism, classism and transphobia. When we internalize these distortions, we lose touch with who we are authentically. We lose trust in our own capacity for wisdom, self- compassion, inner freedom, and openness to life itself.
It is profoundly rewarding work to witness another being's whole hearted self-rediscovery. I am committed to centering the person's agency throughout the therapeutic process, collaborating gently, listening deeply, non-judgmentally, and working efficiently. I include the body's wisdom in relationship to our spiritual, mental, emotional and physical health, integrating the person's worldviews.
For a free 20 min initial phone consultation
, feel free to contact me at
778-829-8959,
lu@lulam.c
a.
Fee
Individual Sessions are 60 min. for $120 +GST.
Total cost is $126/session.
Payment
Payment is due at the beginning of each session. Payment methods include e-transfer, cash and cheque.
Cancellation
Cancellations require a minimum of 24 hrs notice or the full session fee will be charged.
​Hours
Tuesday: 9 am - 5 pm. Evening times by appointment.
Wednesday: 9 am - 5 pm
Thursday: 9 am- 5 pm
Locations
West Pender (Near Stadium Skytrain Station)
Vancouver, BC
Entrance is street-level and wheelchair accessible
Office is on the 3rd floor; there are two elevators with 34" doors.
Gender neutral, wheelchair-accessible bathroom with grab bar accessible from lobby with fob; keyed gendered bathrooms with 4" step on third floor.
​Lobby is fragranced, as there is a shared window with a hair salon.
My office is fragrance-free, and all clients are asked to arrive fragrance-free.
Complimentary tea and water
Broadway and Cypress (Between Burrard St. and Arbutus St.)
Main entrance flight of stairs, no elevator
Washrooms gendered, multi-stall
Waiting room
Complimentary tea and water
Three free parking spots
​
​
---